Lowrance HDS-7 LIVE FishFinder / ChartPlotter NO TRANSDUCER
000-14418-001
New
Lowrance HDS-7 LIVE FishFinder / ChartPlotter NO TRANSDUCER
Dual Channel 1 kW CHIRP Sonar
Active Imaging™ Compatible
ACTIVE TARGET READY
"SMARTSTEER" Auto Pilot Computer Ready for Hydraulic Steer Outboards, LOWRANCE and Motorguide Trolling Motors.Use your Existing or Choose from our list of Transducers 
Can Collect Pre Paid ex Durban Warehouse or Ships Nationwide per Courier
Warning: Last items in stock!
Availability date: 05/18/2021
No reward points for this product because there's already a discount.
More info
Lowrance HDS-7 LIVE FishFinder / ChartPlotter NO TRANSDUCER
FEATURES "SMARTSTEER" Auto Pilot Computer Control for Lowrance Ghost, MotorGuide Tour Pro, Xi5 and Xi3 GPS Electric Steer Trolling Motors and Touch Screen Control for Lowrance Outboard Pilot and Power Pole® anchors.
Lowrance Active Target Live Imaging System Ready.

TALK TO US
about
Transducer Selection and Placement
Installation and Set-Up Services
Integration with other Lowrance Elite, Elite Ti and HDS Legacy and Current Range Units
Accesories and Add- Ons
Bulk Discount Possibilities
Free BassCoZa Satellite Maps for Bona Fide BassCoZa Elite Ti and HDS Customers
Call 011 782 6969
0r email: info@bass.co.za
Rig your boat with an HDS LIVE 7 and get access to the top fishfinding innovations with support for Active Imaging™, LiveSight™ real-time sonar, StructureScan® 3D with Active Imaging and Genesis Live onscreen mapping, plus the capability to view data in a six-panel splitscreen.
Use your Existing Transducer or Choose from our list of Specialist Lowrance or Airmar Transducers 
Use your Existing Lowrance or Airmar Transducer
or
Choose Here:
(If Your Specialised Airmar Transducer or Legacy Lowrance Transducer is NOT on our List, Talk to us and we CAN help You find an Equivalent or, within reason, Source it for You if available!)
Typical Application is to use a Lowrance Active Imaging 2-in-1 Side & Down Imaging Transducer alongside an Airmar TM150 M Dedicated Medium CHIRP or specialised AIRMAR 1 kW or Lo CHIRP Deep Water Transducer, both ported into the Dual Channel Sonar enabled HDS LIVE Unit.
NOW COMPATABLE AND READY TO CONNECT TO NEW LOWRANCE ACTIVETARGET FORWARD, DOWN AND SCOUT VIEW ALIVE IMAGING SYSTEM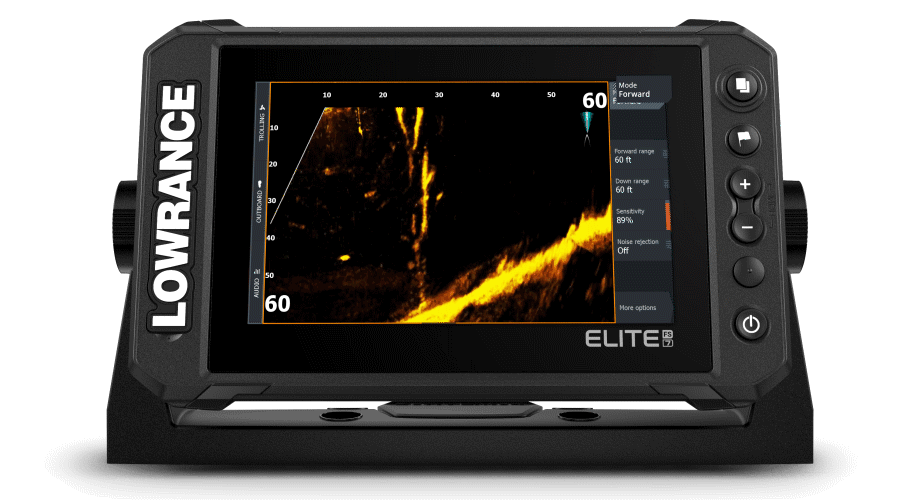 ACTIVE TARGET REQUIRES ADDITIONAL PURCHASE