Lowrance HOOK Reveal 7 TripleShot & World Base Map
Chartplotter, Sonar SideScan and DownScan Imaging Combo
Depth Range =/ < 100 meters
The all-new HOOK Reveal makes fishing easier, delivering powerful performance with proven fish-finding tools including, Autotuning Sonar, DownScan Imaging™, improved deep water performance and now FishReveal™, which makes fish easier to see by combining the benefits of Lowrance CHIRP sonar and DownScan Imaging™ on one screen. Whether you're fishing a local spot or unfamiliar water, find the best fishing areas with detailed C-Map charts or map uncharted water – in real time – with Genesis Live.
From the world's best-selling series of fishfinders comes HOOK Reveal, a new fishfinder/chartplotter with one of our most popular features – FishReveal™. This powerful fishfinding tool combines the proven target identification of Lowrance CHIRP sonar with the high-resolution images of bottom detail and structure from DownScan Imaging™. That gives you the ultimate fishing view, allowing you to target fish and get the best view of how they are relating to structure without the need for a CHIRP-DownScan Imaging™ splitscreen display.

Designed to make the most of your time on the water, HOOK Reveal ensures you get the best sonar image every time with Autotuning Sonar, a unique feature that automatically adjusts sonar settings as fishing conditions change. Our 83/200 and 50/200 HDI models provide improved sonar performance in deep water, plus with our TripleShot models, you can cover more water in less time with double the sonar coverage of other fishfinders.

HOOK Reveal comes with C-MAP chart compatibility to get you on the fish, as well as Genesis Live real-time mapping. Map uncharted areas – down to ½-foot contours – with Genesis Live.

HDS-7 gen3/gen2 Touch/HOOK/Elite 7" Gimbal Bracket and Knobs

HOOK² / Reveal & Cruise Power Cable (5/7/9/12)

FUSE-1 x 5-amp Fuse

HOOK² / Reveal 7/9/12 Corner Clips

HOOK² / Reveal TripleShot Skimmer Transducer
Features:
FishReveal™
Genesis Live Real-Time Mapping
StructureMap Overlay
Autotuning sonar
Double the sonar coverage of other fishfinders
TripleShot transducer with Low/High CHIRP, DownScan Imaging™ and SideScan Imaging
Preloaded worldwide basemap
SolarMAX™ Display
New fish-finding color palettes
Optimized keypad with one-touch access to key features
Mapping options include C-MAP, C-MAP Genesis, Navionics® and more
microSD card slot
Easy front-dash or gimbal-bracket mount
Improved sonar performance in deep water
Specifications
Screen Brightness: >1000 NITS
Weight": 1.25 lb (0.57 kg)
Power Consumption max: 1.25 A @ 13VDC with backlight on full
Power Consumption typical: 1.25 A @ 13VDC with backlight on full
Power Consumption min: 1.25 A @ 13VDC with backlight on full
GPS: 1 Hz GPS GLONASS WAAS EGNOS MSAS
Warranty Period: 3 Year + 2 additional years ofupgrade options. Totaling 5 years
Shock Vibration: 100,000 cycles of 20 G
Compass Safe: 12" (300mm)
Supply Voltage: 12v DC (10.8-17VDC)
Waypoints, Routes, Tracks: 3000 Waypoints 100 Routes 100 Trails
Time to First Fix: 30s
Storage Temperature Range: 4°F to 140°F (-20°C to 60°C )
Operating Temperature Range: 5°F to 131°F (-15°C to 55°C )
Recommended Fuse Rating: 5A
Humidity: 60°C, 95% relative humidity (RH) for 18 hours
Display Resolution: 800 x 480
Dimensions 9.31" (236.4 mm) x 6.46" (164.2 mm) x 4.42" (112.3 mm)
Viewing Angles: 80° top/bottom, 85° left/right
Charts supported: Lorance RSA Inland Waterways, C-MAP Lake Insight HDC-MAP Insight ProC-MAP (MAX N, MAX N+)C-MAP GenesisGenesis LiveC-MAP Precision Contour HD (AMER ONLY)Navionics (Gold, NAV+ Platinum+)Insight (Pro and HD)Lowrance Regional Mapping Partners(No Photo/Satellite Overlay)
Cartography included: C-Map World Base Map
Correction: DGPS, WAAS
Approvals Compliance: FCC, Industry Canada, Radio Equipment Directive, ACMA, RSM
Mounting Type: Gimbal Bracket Front Dash Flush Mount
Sonar Compatibility: Integrated: CHIRP Broadband DownScan
Waterproofrating: IPX7 with card door closed
Interface: Keypad: 8-way directional keypad Zoom +/- Exit Enter/Menu Waypoint/Cursor Power/Light Pages
SD Card Storage: Micro SD Card(32 gb Max)
Backlight Color: Pure White LED
Networking: None
Languages
Standard Language Pack: Afrikaans/Afrikaans, Danish/Dansk, German/Deutsch, English (US), English (UK), Spanish/Español, Finnish/Suomi, French/Français, Greek/Ελληνικά, Icelandic/íslenska, Italian/Italiano, Dutch/Nederlands, Norwegian/Norsk, Portugese (Brazil)/Português (BR), Portugese (Portugal)/Português (PT), Swedish/SvenskaAsian Language Pack: English (US), English (UK), Japanese/日本語, Korean/한국어, Thai/ภาษาไทย, Chinese - (simplified) China/简体中文, Chinese - (traditional) Taiwan/繁體中文Eastern European Language Pack:Bulgarian/Български, German/Deutsch, Estonian/Eesti, English (US), English (UK), Spanish/Español, French/Français, Hebrew/ عبری , Croatian/ Hrvatski, Hungarian/ Magyar, Italian/Italiano, Lithuanian/Lietuvos, Latvian/ Latvijas, Polish/Polski, Slovak/ Slovensky, Turkish/TürkçeRussia/Ukraine Language pack: German/Deutsch, English (US), English (UK), Spanish/Español, Italian/Italiano, Russian/Русский, Ukraine/ УкраїнськаMiddle Eastern Language Pack: Arabic (UAE)/ العربية , German/Deutsch, English (US), English (UK), Farsi/ فارسی , French/Français, Italian/Italiano
FEATURES
FishReveal
See fish light up on screen with FishReveal, combining the target separation of Lowrance CHIRP sonar with picture perfect DownScan Imaging views of structure and baitfish​.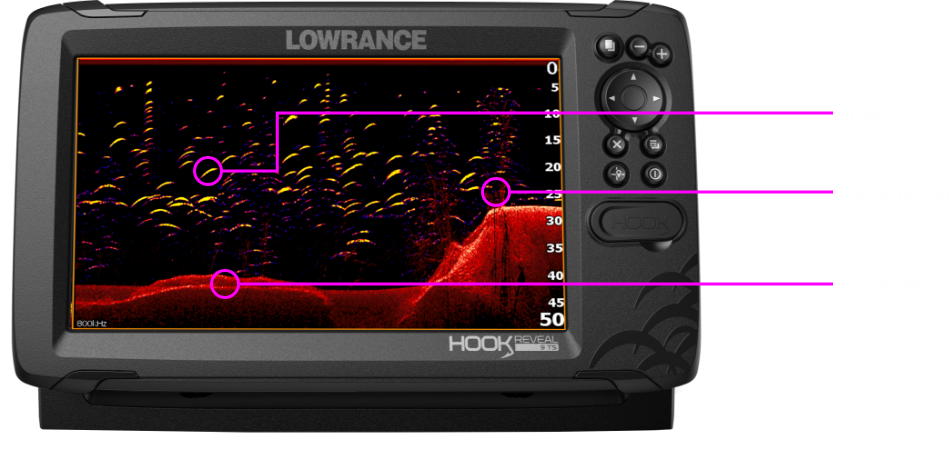 Genesis Live
Create custom high-detail contour maps over any map with Genesis Live, so you can get onto the fish faster​.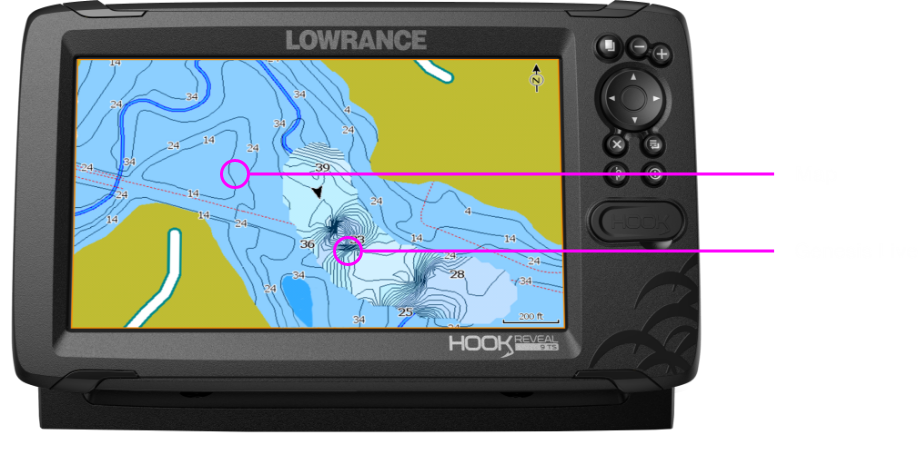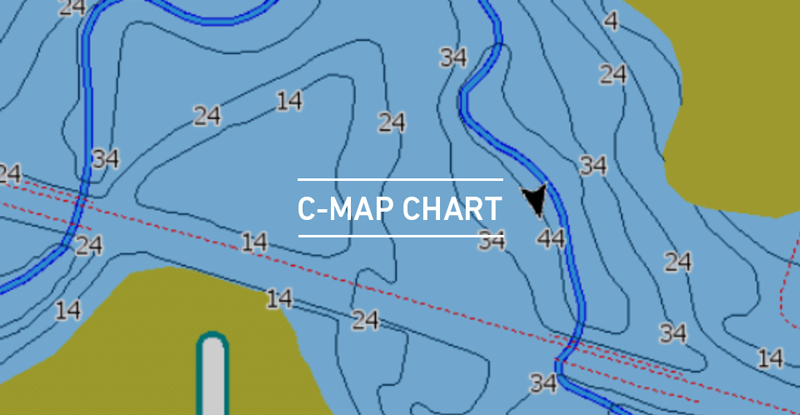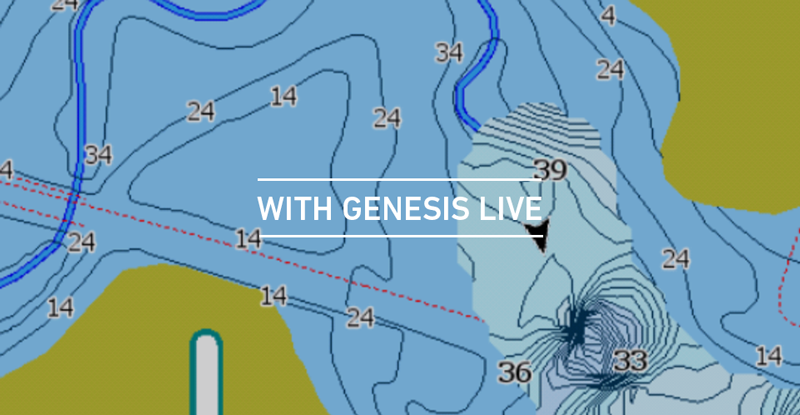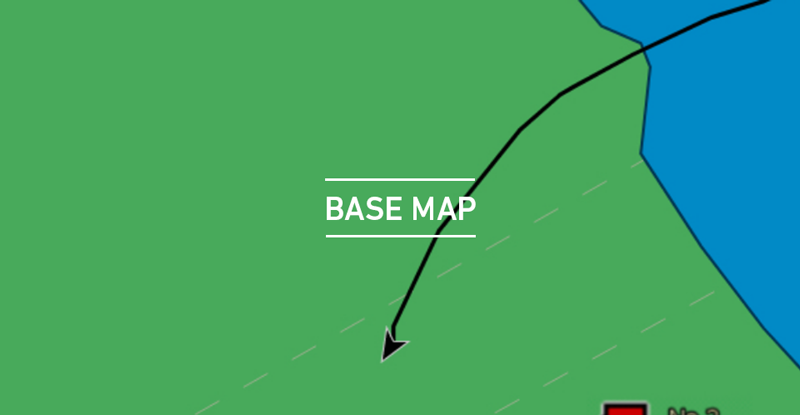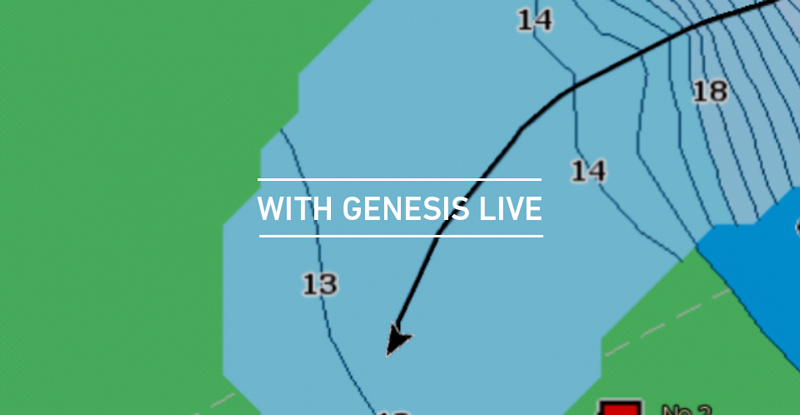 CHIRP Sonar
Find more fish with our trusted sonar, autotuned for optimum performance with double the coverage of most traditional fishfinders.​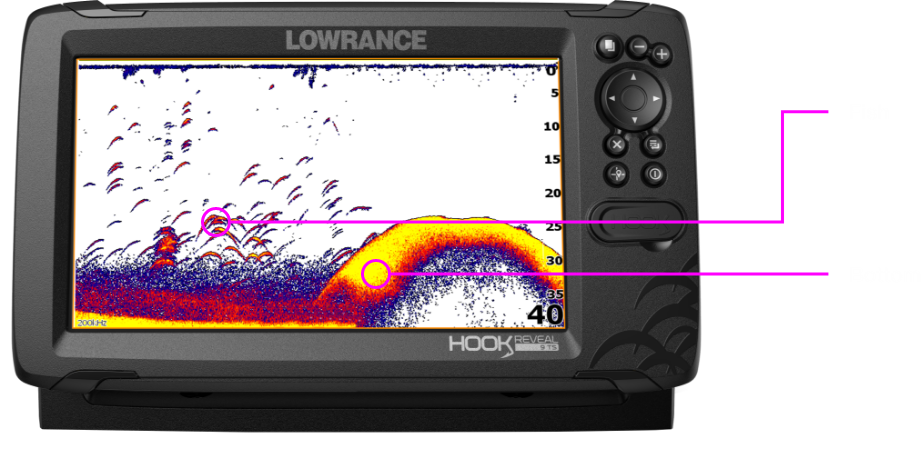 Deep Water Performance
Get improved performance in deep water with the 83/200 HDI and 50/200 HDI transducer options. Now the fish have nowhere to hide.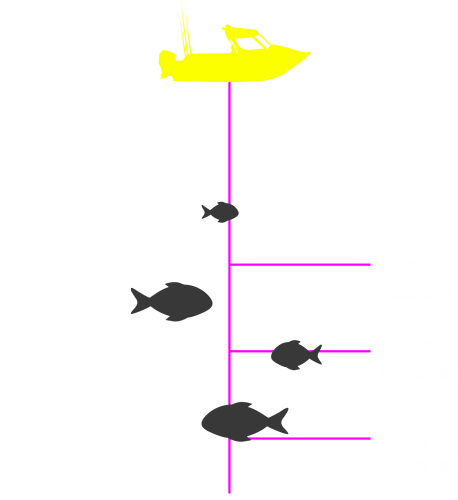 83/200 HDI and 50/200 HDI models with DownScan
Understand underwater detail with 83/200 HDI or 50/200 HDI models that offer high resolution DownScan Imaging for detailed views of structure, baitfish and bottom hardness.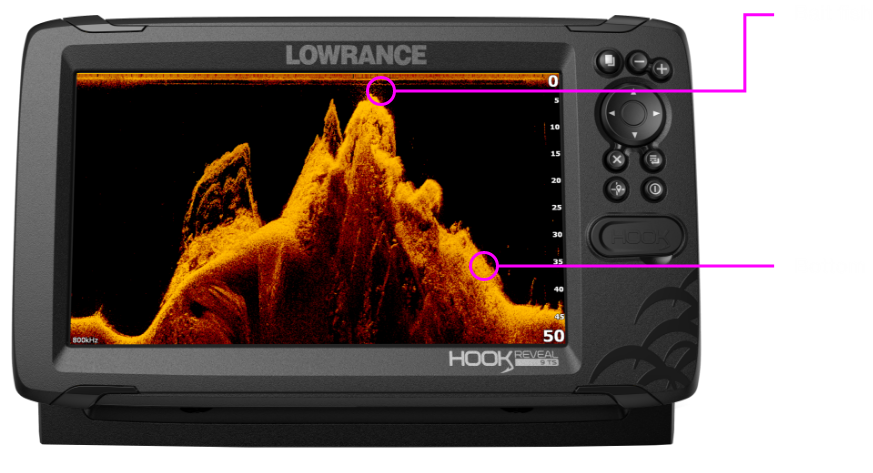 TripleShot models with SideScan
See out to the sides of your boat with TripleShot models, offering high-resolution SideScan, as well as DownScan Imaging so you can identify structure all around your boat.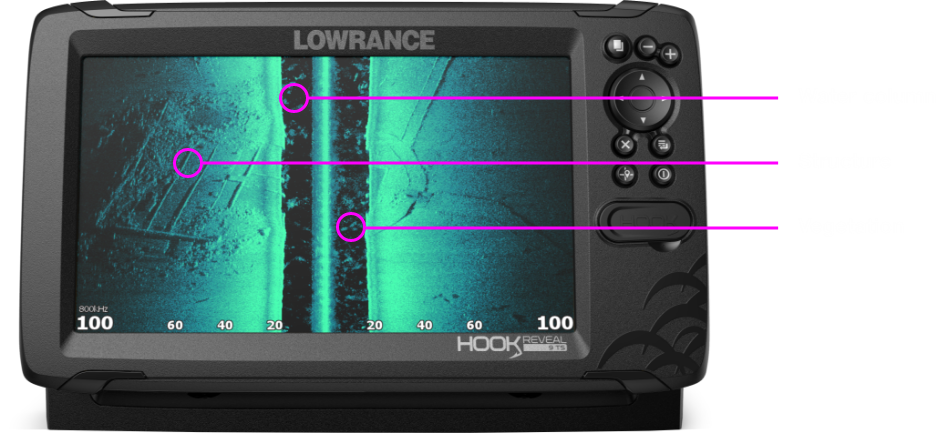 Splitscreen
Customize your display for your preferred views, including mapping, CHIRP sonar SideScan and DownScan Imaging.